Argentine Culture and Language Course
This intensive course, which is offered the month before each undergraduate semester begins is designed for:
- beginner students who want to acquire Spanish skills to make the most out of their experience in Argentina (download the syllabus in Spanish/English).
- intermediate to advanced level Spanish speakers who would like to refine their reading, listening, and speaking skills so they achieve a full and active insertion inside and outside of the classroom (download the syllabus in Spanish/English).
Through a wide range of communicative and cultural activities, this course focuses on acquiring and developing fluency and linguistic sophistication. It includes the presentation of vocabulary and syntax of the Río de la Plata region; cultural, historical and practical information about Buenos Aires and other regions in Argentina; analysis of major newspapers and current events; introduction to Argentine music and cinema, among other topics.
The course meets 5 days per week (60 hours total) and the grade obtained in it is included in the student´s official transcript.
Students interested in taking this course must indicate it on their exchange student application or contact [email protected]

The course price is USD 380 and includes all course materials and cultural activities.
February 3 to 27, 2020
July 6 to 30, 2020 (TBC)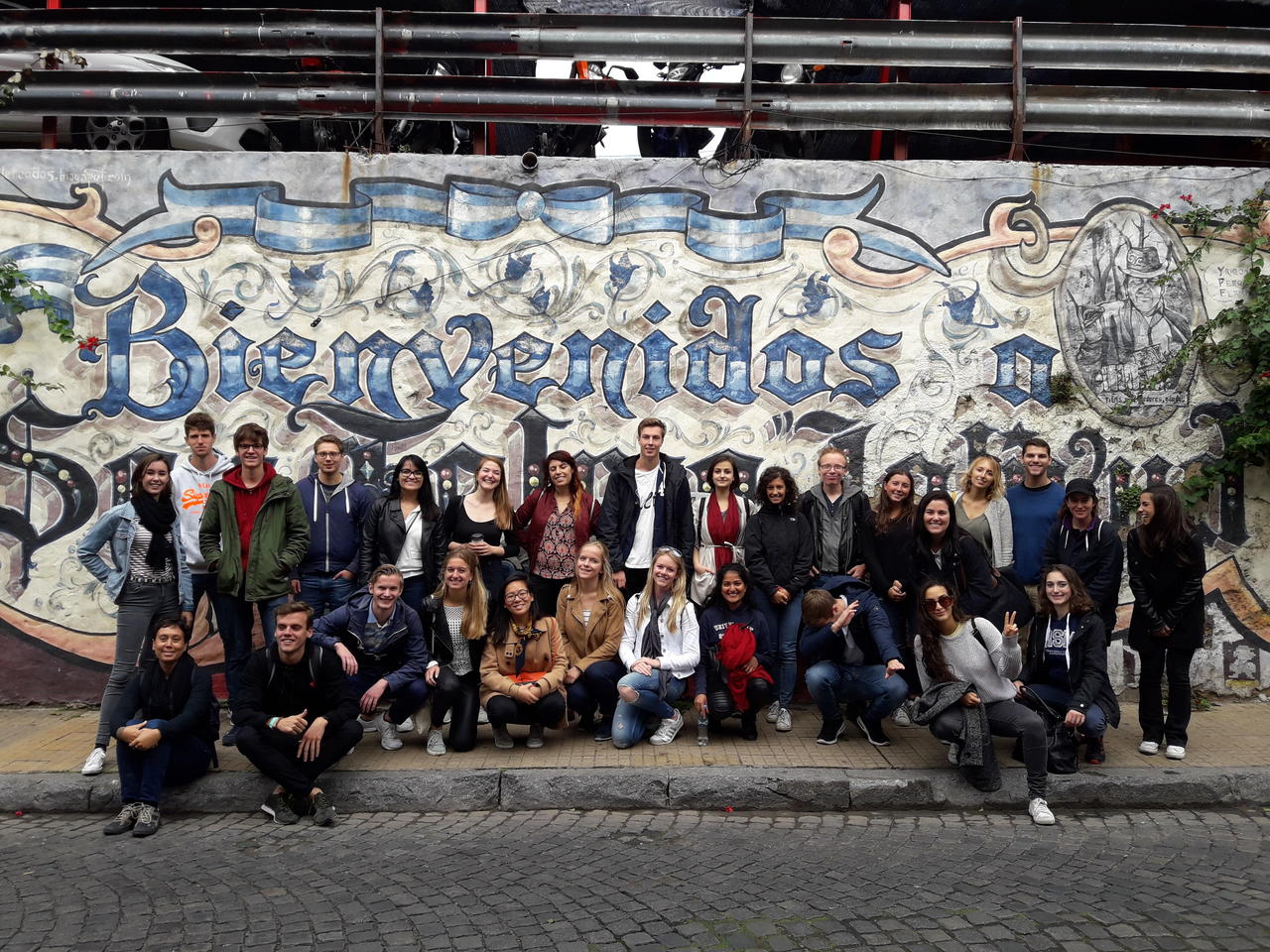 My professor was absolutely amazing. She taught us the specifics of Buenos Aires castellano, including the more colloquial words and phrases which were so helpful in everyday life. We reviewed a lot of grammar points in class but also learned a ton about the culture. Our professors took us on cultural excursions to places like Teatro Colón, Parque de la Memoria, and we even went on a walking tour of the city center! All very unique experiences. I am so glad I elected to enroll in this course because it not only allowed for me to spend more time in this beautiful country but I learned so much in just that first month and was able to adjust and adapt into the culture much quicker. I would recommend it to everyone planning to study abroad in Buenos Aires!

Courtney Arlington - Hartwick College, Estados Unidos

The intensive Spanish course which is offered by UTDT in the beginning of the semester really helped me to settle in and feel comfortable in this huge city. Although it is a language course, its focus also lies heavily on the do's and don'ts of life in Buenos Aires, how to get around, and, of course, everything you need to know about the university. What I remember most about the first three weeks of my semester is the number of people that I met during this time, which for the most part stayed very close friends during the rest of my stay in Argentina. I would definitely do it again!

Gustaf Heintz - M. Sc. student, Law and Economics, Universität St. Gallen, Switzerland