Expected Inflation Survey (EI)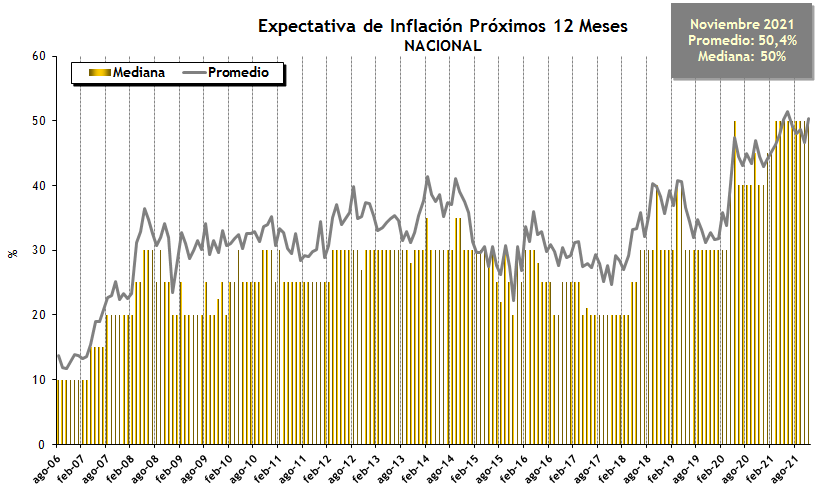 In 2006 the CIF started elaborating the Inflation Expectation Survey (EI). This research, performed over the same sample that is used for the Consumer Confidence Index, aims at gathering the public opinion regarding the path of the general price level during the next twelve months. The indicator provides an estimation of the expected "perceived inflation" that affect, among other variables, salary negotiations, consumption decisions, and the agent's view of the performance of the economy, and their confidence in the government.

The results of the EI are released in a press report by the third week of every month, with aggregated results from the survey carried on by Poliarquía Consultores for UTDT.

To get the EI by e-mail you can subscribe for free clicking here. If you have any doubts regarding this indicator, please contact:

Nicolás Torchia: cif_ra1@utdt.edu
Analyst - Center for Financial Research
Universidad Torcuato Di Tella
Av. Figueroa Alcorta 7350
(C1428BCW) Buenos Aires
Tel: (54 11) 5169-7338

If you wish to consult EI reports or the historical series, please go to "EI Reports" or "EI Full Series".