Consumer Confidence Index (ICC)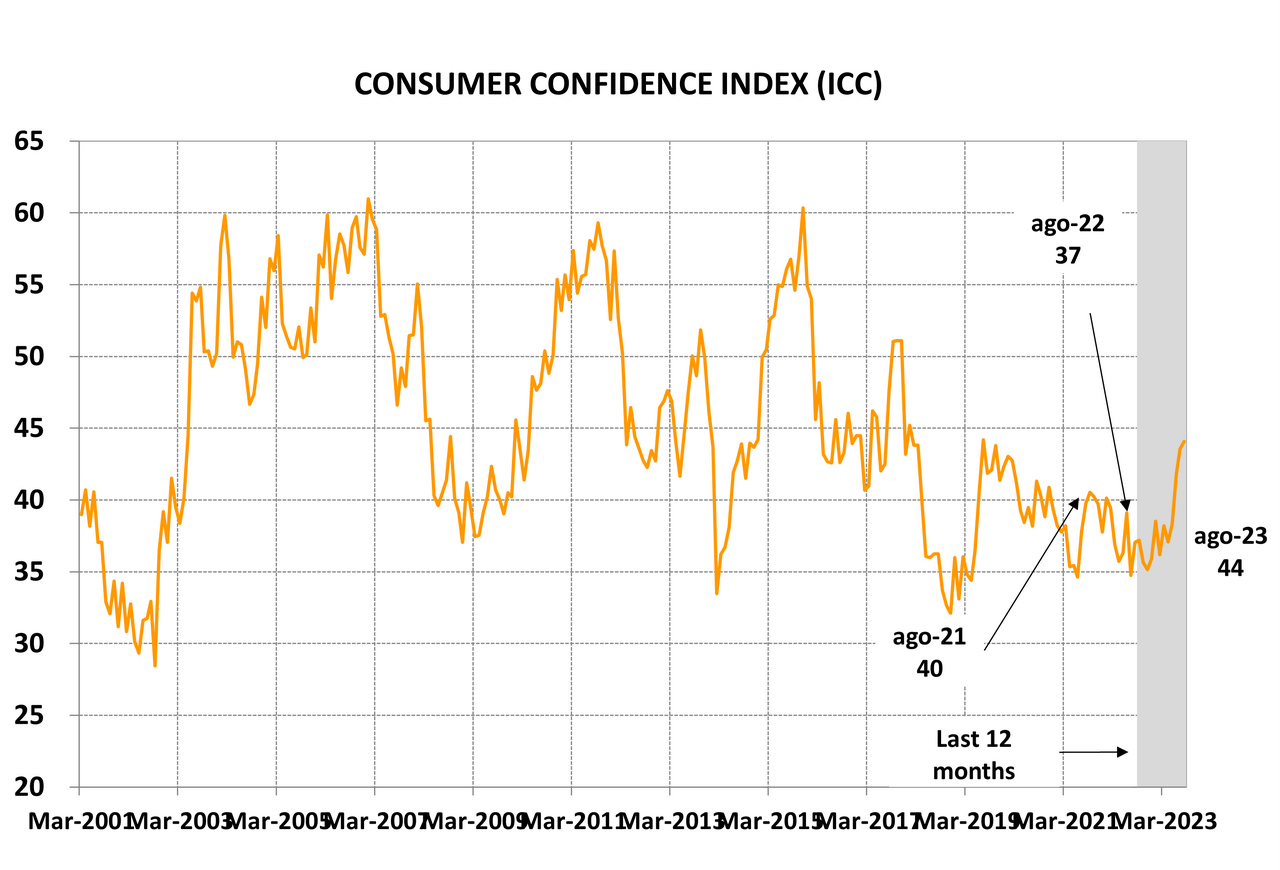 With the launch of the Consumer Confidence Index (ICC) for Argentina in 1998, the Center for Financial Research at Torcuato Di Tella University began the study of individual's perceptions about the state of the economy, personal financial situation, and medium term perspectives.

Developed countries pay much attention to these statistics, since they reveal relatively quickly the "mood" of consumers, that will determine their short and medium term purchase decisions, and thus the evolution of macroeconomic indicators for the next quarters.

In the United States, the ICC published by the University of Michigan from survey results, is considered a leading indicator by the US Department of Commerce.
With this indicator, the Center for Financial Research at Torcuato Di Tella University, generates a new analytical tool to evaluate the divergences between the macro evolution and the "mood" in the street.
The results are released in a press report by the third week of every month, with aggregated results from the survey carried on by Poliarquía Consultores for UTDT.

To get the ICC by e-mail you can subscribe for free by clicking here. If you have any doubts regarding this indicator, please contact:

Guillermina Mayorca: cif_ra2@utdt.edu
Analyst - Center for Financial Research
Universidad Torcuato Di Tella
Av. Figueroa Alcorta 7350
(C1428BCW) Buenos Aires

Fax: (54 11) 5169-7347
If you wish to consult ICC reports or the historical series, please go to "ICC Reports" or "ICC Full Series".